35 enthusiastic employees
The FF-PACKAGING team consists of approximately 35 enthusiastic and passionate colleagues who are available daily from Monday to Friday from 8:00 am to 5:30 pm. But what makes us so enthusiastic and driven? The main reason for this is you. Because at FF-PACKAGING we enjoy being able to assist you every day in your search for the perfect bags, luxury boxes, E-commerce packaging, gift packaging and food packaging. We are happy to help you with the development, design, printing, production and delivery of your packaging, both digitally and personally by appointment at your place or at our office.
Pure Passion for Packaging
At FF-PACKAGING, all employees have one thing in common, and that is our passion for packaging. Not just any passion, but pure passion! Due to the product knowledge and experience that has been present within the organization for more than 25 years. The innovative packaging developments that we create non-stop and because we believe that we can practice the most beautiful profession in the world. The end result of our products is always pure: perfect packaging made with love and care for you. And this passion is not only reflected in our packaging, but also in our service. A passion that is always contagious, even among the youngest generation.
Deliveries within 1-2 business days
Do you urgently need bags, luxury boxes, e-commerce packaging, gift packaging or food packaging, with or without printing? We will arrange it for you. From our head office, production location and warehouse in Harderwijk (the Netherlands) we can ensure that your packaging is delivered within 24 hours. Even personalized with your own print! With our own courier service we also offer you a SAME-DAY-DELIVERY. Please feel free to contact us by phone, e-mail or visit our office to make use of this service.
Own production
You have come to the right place searching for your packaging materials. And you can find that in our spirit, advice, knowledge and price level. With our own production locations in the Netherlands (Harderwijk) and Asia, we keep all production facets in our own control; from purchasing and processing the raw materials to printing, in-house design to quality control of the final packaging. This well run supply chain provides us with another major advantage: we can give you a competitive price. The same principles apply to the products that we manufacture with our production partners in Europe and Asia.
Graphic studio
Our team of graphic experts ensures that you get the most beautiful artworks, logos, printing images and printing colors on your printed packaging. Do you need help with the design of your packaging, with your print files or to obtain a die cut? Please do not hesitate to contact our graphics studio by phone or e-mail. We are happy to help you!
Storage & logistics
Every year we distribute millions of bags, boxes and other packaging worldwide. Part of it is stored with us. At FF-PACKAGING we currently have approximately 10,000 pallet spaces of packaging in stock. Stock that is destinated for our neutral webhop range for same-day shipping, stock that is intended for immediate printing, and custom-made stock that we manage for our customers including stock control and distribution to the stores. We use the services of renowned transport companies such as TNT, FEDEX, DHL, DPD, PostNL, DACHSER, Mainfreight and Sluyter Logistics to send all our packaging globally. Most of these transport companies are also affiliated with Lean & Green to reduce CO2 emissions. We have our own courier service that can deliver your packaging within 24 hours; enthusiastic couriers with pure passion for your orders!
International reach
From our sales offices in the Netherlands, France, Germany, Hong Kong and China we are daily available by phone, e-mail or by appointment. FF-PACKAGING mainly produces its packaging at its own production locations in the Netherlands, Europe and Asia. We can distribute your packaging worldwide from our offices and production locations. Do you have questions or need help with this? Please feel free to contact us by e-mail at [email protected] or by telephone on +31 (0) 341 430 413.
Road to succes
Founded on the first of May 1996 in Harderwijk, under the name F&F verpakkingen we started producing and supplying the most beautiful packaging for retail. The current CEO and founder Aart Foppen and his then partner with the same last name (hence the two letters / initials F&F in the name F&F verpakkingen and later FF-PACKAGING) started on a small scale at the time as a supplier of mainly plastic bags and paper bags in the Netherlands. A product group in which they had been active since the 1980s.
1996 - Office at the Wethouder Jansenlaan
F&F verpakkingen started at the Wethouder Jansenlaan in Harderwijk. The first colleagues are welcomed in this office, some of whom are still working at FF-PACKAGING today. From this moment on, not only the organization grew, but also our customer base. For most customers from this period, we are still proud to produce the packaging.
2002 - Relocation to Nobelstraat 35
After having our office on the Wethouder Jansenlaan for only 6 years, it is already time to move. Our new office is being built and the company with ten enthusiastic employees move in 2002. We manually unload sea containers from Asia by ourselves in our warehouse.
2004 - Production Asia
As one of the first packaging suppliers in Western Europe, we took the step of relocating part of the purchasing and production of the carrier bags to the other side of the world. Product groups as luxury reusable bags, luxury gift boxes, cardboard folding boxes, gift packaging and shipping packaging are rapidly being developed and added to our packaging range. Because we took this step, we suddenly became an all-round packaging supplier for many retail stores, supermarkets and other retailers.
2007 - Fast deliveries by our own screen printing company
This year we started our own production in Harderwijk, the Netherlands. With our own screen printing company and digital printer, we are innovative in the fast delivery of printed bags and boxes. In addition to paper bags, jute bags, cotton bags, reusable bags, shipping boxes, luxury gift boxes and magnetic boxes printed from small quantities and delivered quickly within a few days.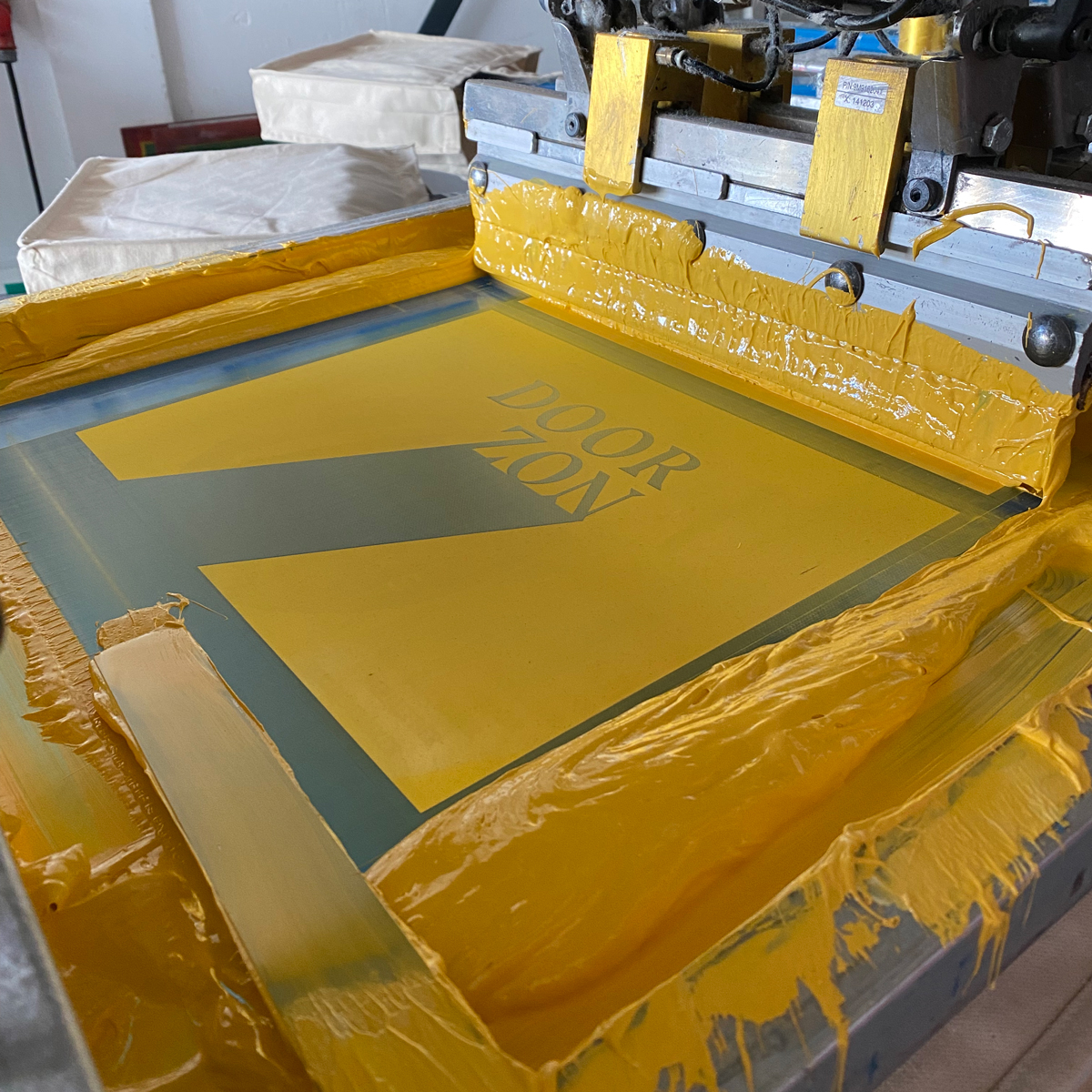 2008 - ZEROTREE® bags; a revolution in packaging
In 2008 we were the first European supplier to develop paper bags that are not made from trees. Our ZEROTREE® bags are made from recycled grass and banana leaves. A revolution in the European market where paper bags are mainly produced from paper from forestry. A now patented brand of FF-PACKAGING and a very popular product in the fashion industry. In the following years, many other ZEROTREE® materials for bags, luxury boxes and shipping boxes will be developed that can be ordered in our webshop today.
2011 - International name and activity
After we have grown into one of the largest bag and packaging suppliers in the Netherlands in recent years, the time has now come to cross borders. We are expanding our sales channels and network to Belgium, Germany and France. A logical consequence for us to give our company name an international character and to change it to FF-Packaging. Orders from Scandinavia, the Middle East, Australia and various Asian countries soon follow.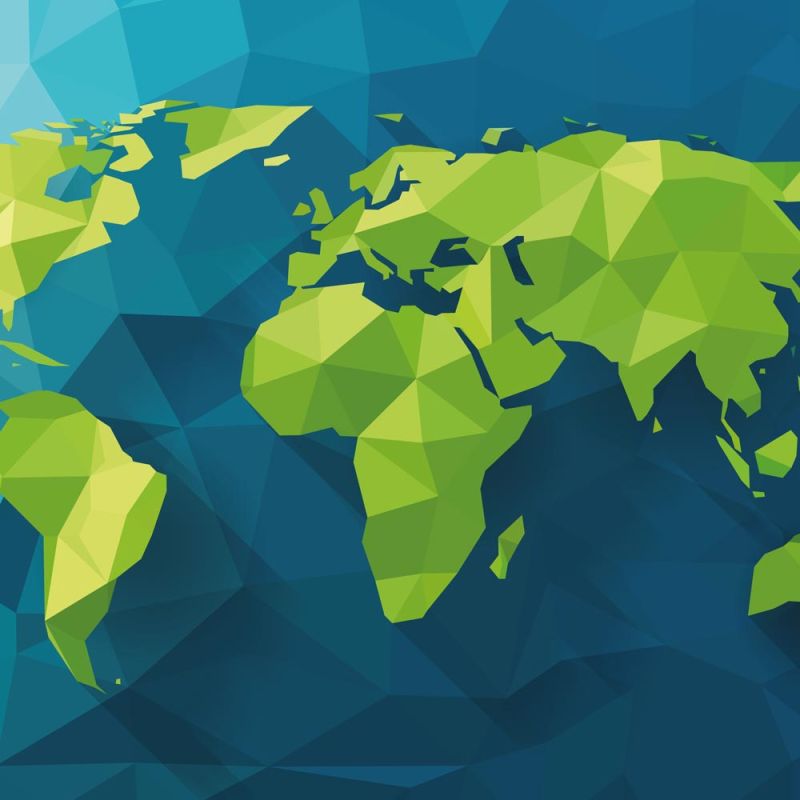 2016 - Global delivery
We are rapidly developing our international workforce, we are opening sales outlets in our niche markets, we are setting up our own CSR policy and Code of Conduct, we are creating more storage & handling space for our customers and we are star ting our own production in China to get control throughout the supply chain. And it will prove successful in the years to come. We now deliver our packaging to more than 10,000 customers in 32 different countries worldwide every year. From independent retailers to large international retailers, from butchers to restaurants and hotels, from cosmetic brands to festival organizers and from audio producers to food multinationals.
2021 - 25th anniversary!
FF-PACKAGING celebrates its 25th anniversary this year. Unfortunately, due to the corona pandemic, a party cannot be thrown. Nevertheless, our enthusiastic team is optimistic about the future. Looking back on the past 25 years, we have all had an unprecedented period and look forward to the next 25 years with great pleasure. A period in which we have grown from a small bag supplier to an all-round packaging supplier in the field of bags, luxury boxes, shipping packaging, gift packaging and food products. Also this year our new website was launched where people can order printed bags and luxury packaging directly with fast delivery times and the lowest prices, without the intervention of time-consuming factors. It will prove unique in our specific industry, because this innovation also takes FF-PACKAGING to a higher level. A level to our customers both physically can be operated properly and quickly digitally.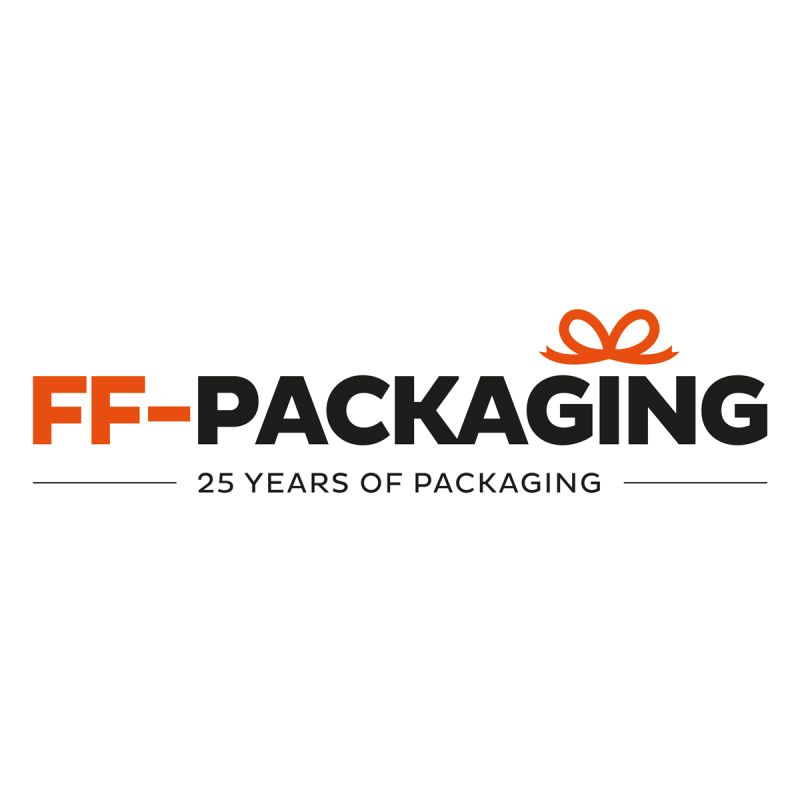 FF-PACKAGING 2030
In the spring of 2023 we moved to our new and more spacious head office. All this to be able to continue to serve our colleagues and customers correctly and efficiently. In addition to developing, designing and producing our packaging, there is an increasing demand for stock management and distribution of packaging. That is why our facilities and services are designed for this. FF-PACKAGING has the most diverse ecological range in Western Europe in the field of bags and luxury boxes. These products will be expanded and further developed in the coming years.
Our international reach continues to develop as well. Large retailers want their packaging to be produced and distributed as efficiently and as environmentally friendly as possible. Something that is a good trend from our point of view. We try to achieve the lowest possible CO2 footprint by keeping productions close to home and limiting transport volumes, both for you and for the environment. Our compliance and CSR policy will always be a continuous process in which we try to optimize not only ourselves but also our partners. Our aim will always be to respect people and nature and to ensure a good living and working environment. We will continue to expand our international presence so that more people and companies can enjoy our beautiful packaging in Europe and beyond. In this process we always continue to demand three conditions from ourselves, and these are: that you can always count on our enthusiastic colleagues, our driven service and the pure passion that you will find in our packaging.
Corporate Social Responsibility
You have undoubtedly seen the term CSR or heard people talk about it. Not surprising because more and more companies are paying attention to this in recent years. More attention is paid to this because sustainable and responsible entrepreneurship are becoming increasingly important. But what does CSR actually stand for and perhaps you are curious how we implement this in our daily policy at FF-PACKAGING?
Trademarks
We believe it is important that our products are produced in a fair and sustainable manner. We consider not only the ecological aspect to be important, but also the production conditions.
Social working conditions and corporate social responsibility are of paramount importance to us. For example, employees must be entitled to a fair wage and be able to work under safe and healthy conditions. We would also like to see measures taken to reduce emissions and pollution. For example, by reducing waste water or using environmentally friendly inks.

But how do you get it to purchase a product found that it was produced under the right conditions? To help you with this, many products are nowadays provided with quality marks. FF-PACKAGING has certificates of the following trade marks.