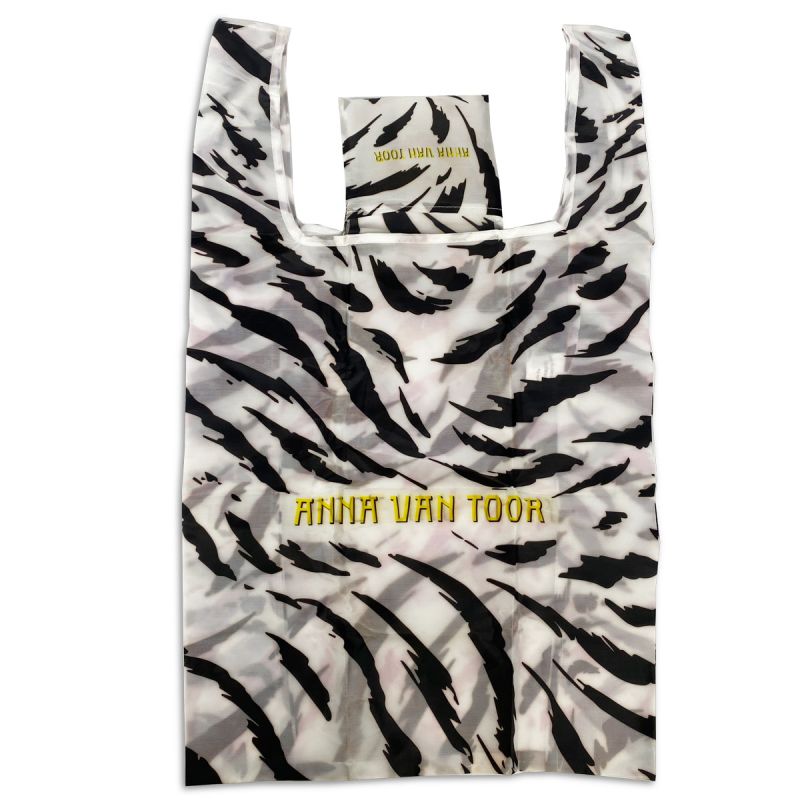 Foldable bags custom made
Are you looking for practical bags that are both light and compact? Then the foldable polyester bags are perfect for you. Foldable polyester bags are unique because they can be put together according to your wishes. For example, the bag's storage pouch can be made in the shape of an animal, vegetable, fruit or an object. Any design is possible, the options are endless. In this way you can put together a bag that fits perfectly with your logo or company. A unique bag that can be used again and again. This bag is easily foldable into a small package. This makes it easy to use and the bag is often taken with for a quick errand. View a few versions and options of the foldable bags below and be inspired.
5 advantages of foldable bags
Foldable bags can be completely designed according to your wishes, any design, colour or size is possible;
Foldable bags are user-friendly and can be easily carried;
Foldable bags are made of a strong material, which allows the bag to be used again and again;
Foldable bags are water resistant and can take a beating;
Foldable bags are easily reusable, making the choice of a foldable bag a sustainable option;

Prefer to order directly from stock?
Use of foldable bags
The foldable polyester bags are extremely convenient to use. Because it can easily be folded to a pocket size, it is often used for groceries. For example, you can keep this bag in your handbag and use it when you do groceries. This bag is a perfect marketing tool, because it can be made in any size and design. You can use this bag for example as a promotion or as an advertisement for your store. Besides the bag, you can also design the folding bag to your liking. This can be supplied in various shapes and can, for example, be provided with a carabiner. This allows you to easily attach it to your keys or even your bike! So you always have a bag with you.
Delivery time
With our own custom made production, we can deliver foldable polyester bags within 10-12 weeks. The minimum edition is 500 pieces. This can be done in any format, material colour and printing of your choice. It is also possible to print the folding bag with your own design. Do you need the bags earlier? Then take a look at our extensive range that we have available in stock. Here you can choose from different sizes and colours. We can deliver these bags unprinted and printed within 1-3 working days.
Handles
Foldable bags come in the form of a vest carrying bag. The loops are made from the same material as the bag itself and cut from one piece. Both the bag itself and the handles are finished with a piping all around. This makes the bag sturdy and ensures a neat appearance because it conceals the stitching seams. The bag can be made in any possible shape. Consider, for example, an object, an animal or a vegetable or a piece of fruit. Do you have a design in mind but cannot see it in the examples? No problem, contact us and we will look at the possibilities together with you. You can adjust the length of the handles as desired, they can be worn over the shoulder or carried by hand. In addition, the bag can be equipped with a carabiner, an extra reinforcement at the corners or, for example, a hang tag so that it is easy to scan.
Printing foldable bags
Foldable polyester bags can be printed in any PANTONE® colour. This can be a simple print on the front, or a print in multiple colours on the front and back or even on the folding bag. These foldable bags are usually printed by means of a screen printing technique. This is a printing technique that ensures full printing colours. It is also possible to print the bags all over in sublimation printing. In this way you can print the entire bag with a full colour print. This can be an image or a print with different colours.
Material of folding bags
Polyester is a strong material that can be made in various thicknesses. The most common is 190T polyester, but 210D polyester is also possible. 210D polyester is a slightly softer material, with a more luxurious feel. It is possible to make the bags from recycled material, which gives you the choice of an environmentally conscious option. The polyester material is available in about 40 different colours, so there is something for everyone! Are you looking for a specific colour? Please contact us and we discuss the possibilities.
Ecological foldable bags
These foldable carrier bags are made of polyester material. This is a material that is very strong. For example, the material will not tear or wear out quickly and will therefore last a very long time. This means that you can use this bag again and again, instead of buying a disposable bag. This makes the choice for a polyester foldable carrier bag a sustainable choice. In addition, this bag is 100% recyclable and can also be made from 100% recycled material. You can make an environmentally conscious choice.
Order / buy directly foldable bags
Are you looking for foldable bags and you need them quickly? We can deliver these bags unprinted or printed with your design or logo within 1-3 working days. This is possible from 200 pieces and in various colours and sizes. We print these foldable polyester bags in our own screen printing. You can print the front and back in one or more PANTONE® colours. You can design the bag yourself in our configurator. Click here to order your foldable bags directly.
Be inspired by our packaging
Below you can find several examples of polyester foldable bags. Have you seen something beautiful that suits your needs?
Help and advice
Do you have questions about a product or do you need help with your design? We like to help you!