Printed mesh laundry bags custom made according to your wishes
Are you looking for a safe and convenient way to wash your lingerie or small and delicate items of clothing in the washing machine? Then choose our customized lingerie laundry bags. Our lingerie laundry bags are easy to open and close by means of the zipper. We produce and print your mesh laundry bags entirely according to your own wishes. Think of the size of the laundry bag, colour of the material, printing, packaging and the zipper. View all the options of the personalized laundry bags below.
5 advantages of custom mesh laundry bags
Mesh laundry bags are ideal for washing lingerie or other items of clothing;
Mesh laundry bags can be printed on the stitched label;
Mesh laundry bags are nice to give as a gift when you buy a lingerie set;
Mesh laundry bags are easy to open and close by means of the zipper;
Mesh laundry bags are durable due to the strong material.

Prefer to order directly from stock?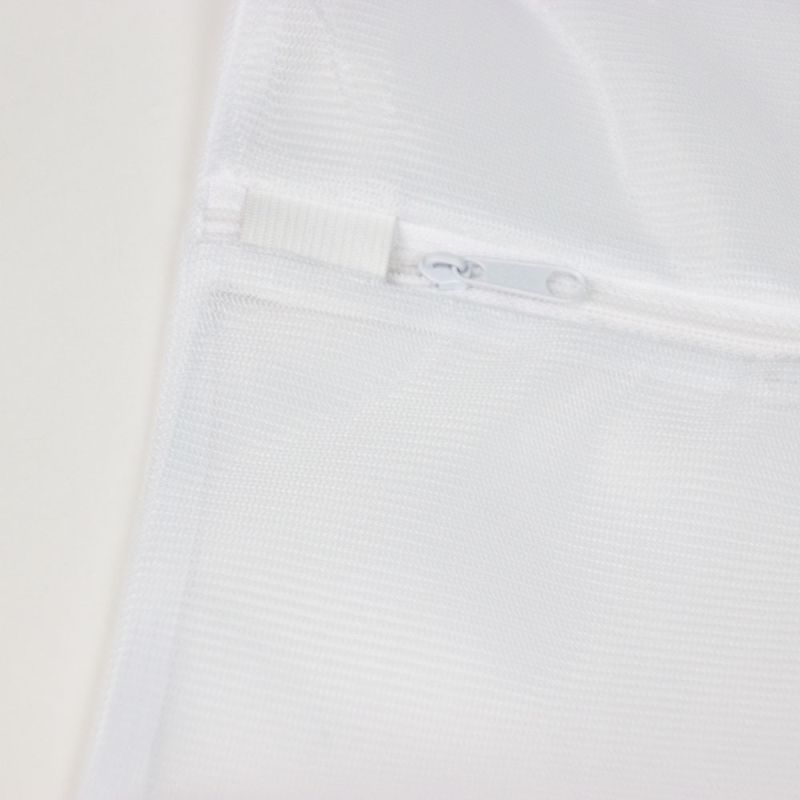 Closure of mesh laundry bags
We standardly provide our mesh laundry bags with a zipper. The laundry bags can be opened and closed easily and quickly by using a zipper. Also, the garments cannot fall out during the wash.
Delivery time
With our own custom-made production, we can deliver your printed mesh laundry bags from 500 pieces within 10-12 weeks. Do you need lingerie washing bags faster? We can deliver lingerie laundry bags from our stock within 24 hours. Click here to order our mesh laundry bags from stock.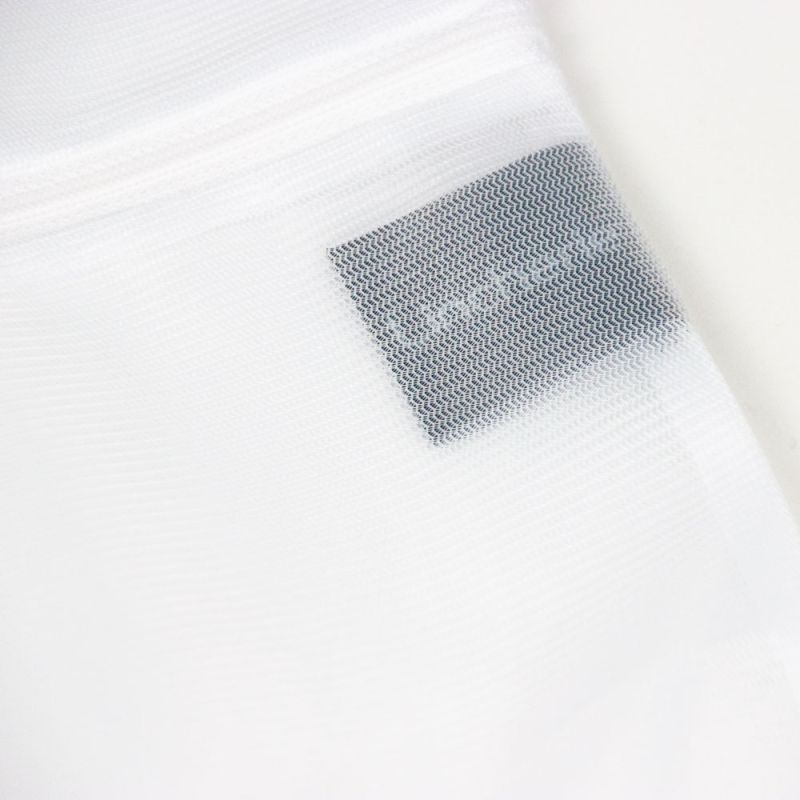 Material of mesh laundry bags
We produce mesh laundry bags from non-woven material. This is a strong durable material that can be used infinitely often when washing your lingerie or clothing. Due to the mesh-like structure, the water and soap can easily come into contact with the contents of the lingerie washing bags during washing.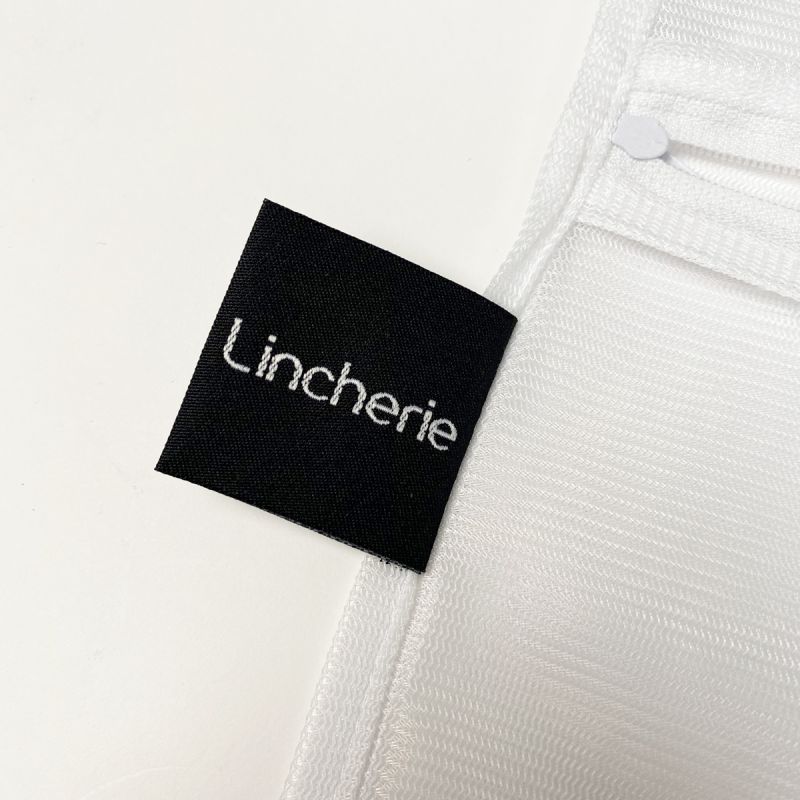 Printed mesh laundry bags

.


We produce custom-made mesh laundry bags and can therefore be provided with printing. We print the label of the laundry bag which is then stitched to the laundry bag. You can choose to have the printed label attached to the inside or outside of the laundry bag. We often print the logo of a lingerie brand or the store on the label of the laundry bag. This way you can smartly advertise your brand or company name. It is also possible to print washing instructions on the labels of the lingerie washing bags.

Are you looking for a nice, printed packaging around your lingerie laundry bags? Then we can pack the laundry bags tightly in a plastic or paper bag including a printed brochure. On this printed brochure you can, for example, provide more information about your lingerie brand, the washing instructions or simply leave a nice thank you message.
Use of mesh laundry bags
The custom-made printed mesh laundry bags are used to give to the consumer when purchasing a lingerie set or another item. In this way, the lingerie set can be washed correctly, and you can advertise your store or lingerie brand. Giving your customers a lingerie laundry bag is a token of appreciation and service. Besides the fact that the lingerie laundry bags are a good marketing tool, the laundry bags are very popular in households. The laundry bags are not only used to wash lingerie, but also for washing shawls, bandages (wrist protectors for boxing) and sports socks. In addition, the laundry bags ensure that certain items of clothing do not stick together or are washed together
Order mesh laundry bag directly
Do you need the Mesh laundry bag quickly, or do you require only a small quantity? We have white laundry bags including a white zipper in stock. This allows us to deliver laundry bags within 1-2 working days. Click here to order your laundry bags directly.


Be inspired by our packaging
Below you can find several examples of mesh laundry bags. Have you seen something beautiful that suits your needs?
Help and advice
Do you have questions about a product or do you need help with your design? We like to help you!