GOTS®
We believe it is important that our products are produced according to the highest standards, where people and the environment are central and where we can also proof this.
FF-PACKAGING is certified to carry various trademarks, including GOTS®. You may have already seen this name and you are curious about the meaning behind this trademark. Below we briefly explain what GOTS® stands for.
GOTS® stands for Global Organic Textile Standard. This trademark is recognized worldwide as the highest standard for textiles made from organic fibers. From the raw material to the end product, all steps in the chain must meet the strict requirements of this trademark. The rules laid down by GOTS® must be complied to during production, processing, labeling, trading and distribution.
Goal
The goal of GOTS® is to provide certainty to the consumer. GOTS® wants you to be able to vie the consumer certainty they buy a product that is produced under the right conditions. To achieve this GOTS® has 3 pillars:
A social policy, from the farmer to the trader.
All chemicals must be GOTS® certified.
High-level environmental criteria throughout the supply chain.
Social
The rules of GOTS® prescribe that workers have the right to, for example, free choice of work and the right to negotiate. There must be no child labor and work must be carried out under safe and hygienic conditions. In addition, workers should receive a living wage and should not work excessive hours.
Chemicals
Chemicals such as dyes, printing inks or bleaches are tested for degradability and toxic heavy metals are prohibited.
Environmental criteria
GOTS® also sets strict requirements for the production process. For example, factories must use sustainable methods to reduce, for example, waste water and energy consumption must be kept as low as possible.
The GOTS® trademark may only be used if a product consists of at least 70% organic fibers. The organic fibers must also be separated from the regular fibers.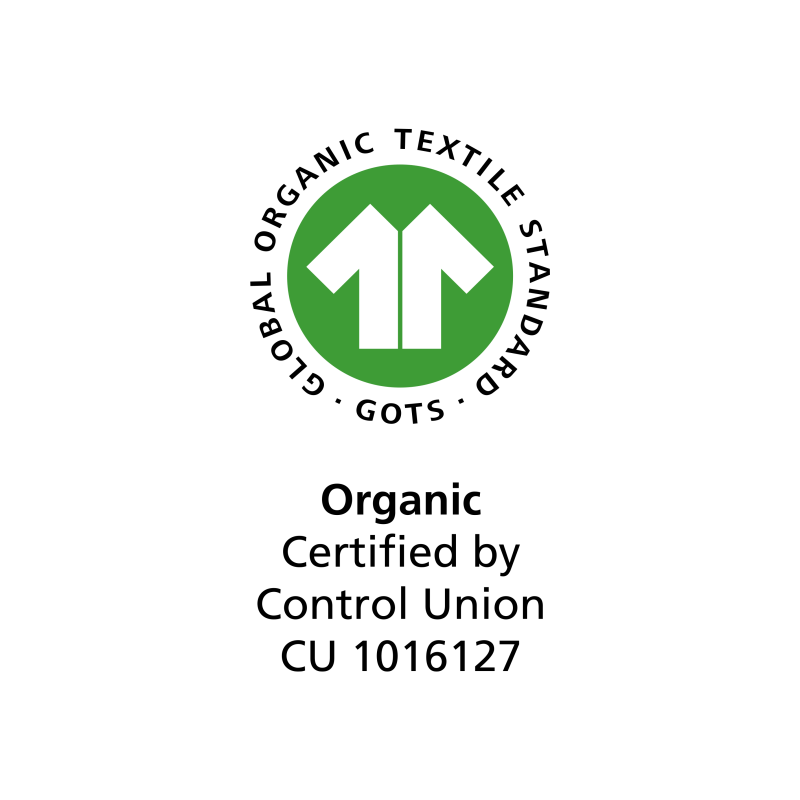 Label grade
A product that consists of at least 70% organic fibers may carry the label grade "Made with Organic".
The remaining components in both label grades can consist of, for example, regular fibers, glue, buttons or yarn.
At FF-PACKAGING we carry the label grade "Organic". This means that a product consists of at least 95% organic fibers.
Licence number
Every product that is sold must be provided with a license number. With this number you can see where the GOTS® certified product comes from.
Our license number is: CU 1016127

You can enter this number in the GOTS® database. This is on the website:
www.global-standard.org
Choose GOTS® certified products
By opting for GOTS® certified packaging you show that you want to use products that have been created under the best conditions, whereby you can be sure that the entire chain has been checked and certified.
We supply cotton and canvas carrier bags and clothing covers that are GOTS® certified. Completely custom-made or directly from stock.
Curious about the possibilities? Request a free quotation or contact us by phone.